Last week for the $5 Art Party, Benny and I brought you some homemade earrings created from vintage zippers. We are really excited with how sweet they came out and since they were so easy to make we thought we would share how it's done. This is a perfect colorful and crafty accessory for spring or a little gift for your love! Enjoy!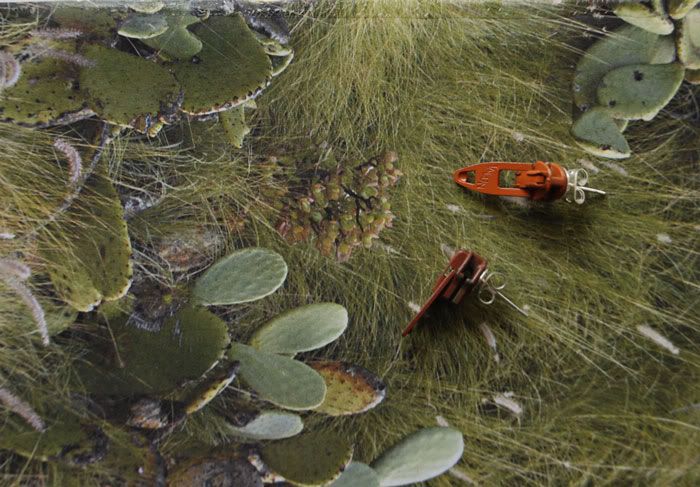 All the how tos after the jump...
Step 1: gather supplies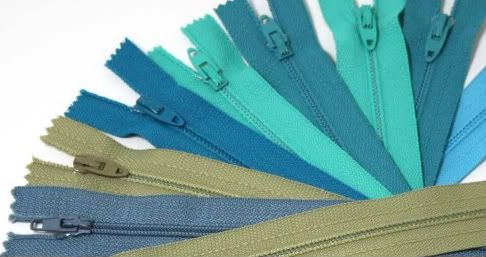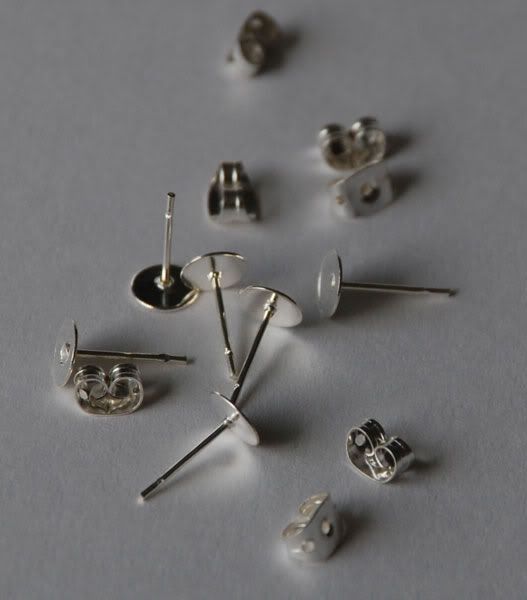 This is actually a really quick project with not much needed...zippers (you can easily steal the zipper heads off a couple pairs of old pants as we have done here), permanent glue, earring posts with pads (easily found on
etsy
or at any jewelry/craft supply store like Michael's), earring backings, scissors and spray paint
Step 2: cannibalize and color
To begin we must take all the zipper heads off the zipper teeth which is done simply but snipping the zipper fabric between the teeth on both sided of an open zipper and then zip up the zipper pulling the head free of the teeth at the snipped points. Easy!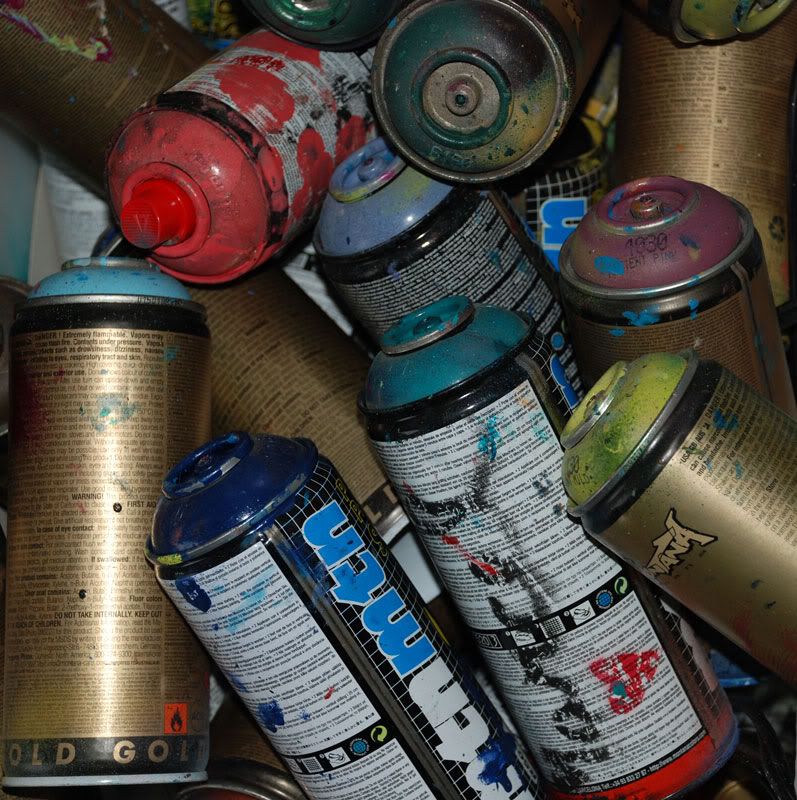 Next comes the fun part, coloring your zippers! Using your spray paint color the zipper heads whatever color you fancy and let dry. We went with two different shades of orangey brown.
Step 3: gluing and done!
Once the zipper heads are dry take your permenant glue and attach the earring posts to their back. We recommend using something that is sure to work well with metal, like the industrial adhesive
E6000
, which can be found at most craft stores.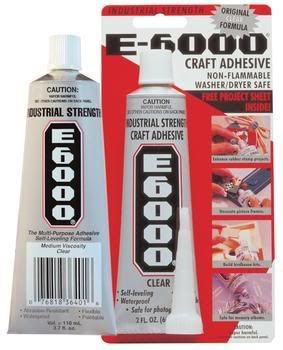 To insure a good bond between the glue, post and zipper let glue set for up to 24 hours. Once the posts are set you have a fabulous new pair of homemade earrings to show off!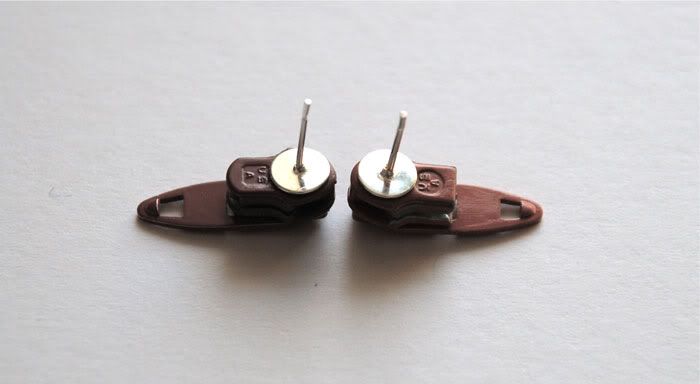 to get a little fancy with your presentation...
a magazine, scissors, markers & love!