This must be said...if you were not at the $5 art party last friday then you seriously missed out! It was by far the best parties so far and just makes us that much more excited for the next time! (we have been hearing rumors of making this a monthly event...so perfect!) As always there were some truly talented artists and crafters who brought the most amazing goodies to sell. Benny went a little crazy trading our art for theirs but we could not be happier with our new arty treasures! Check out all of our scores...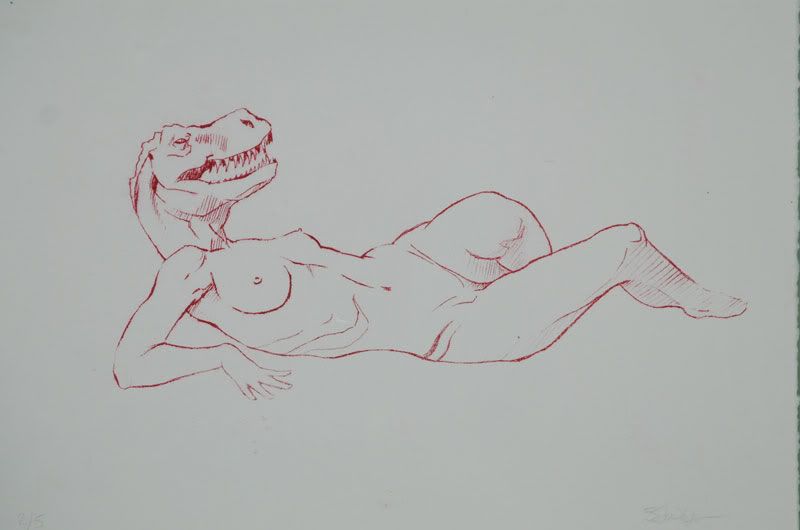 ceramic keys we just couldn't live without...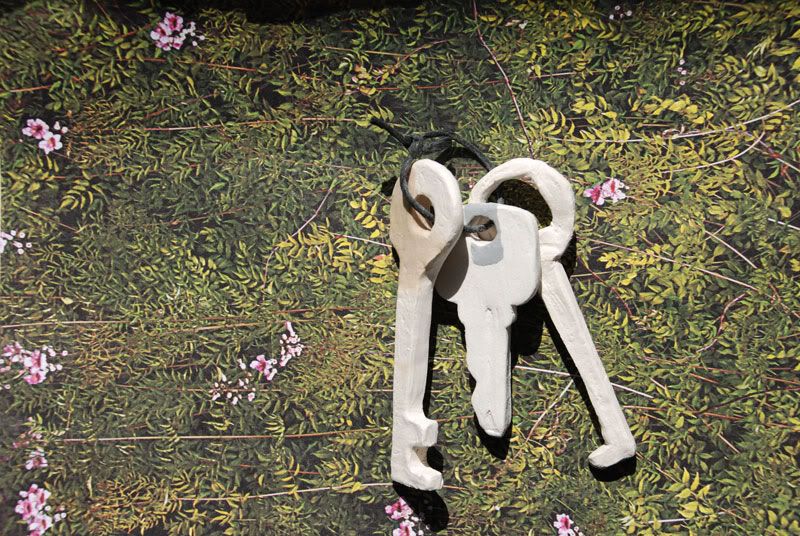 more art after jump...
a new apartment pet...RAINBOW DEVIL KITTY by the super talented
Brisa Elizabeth
.
the simple & yet totally fun mustache on stick. Now we can be as cool as all the male hipsters out there!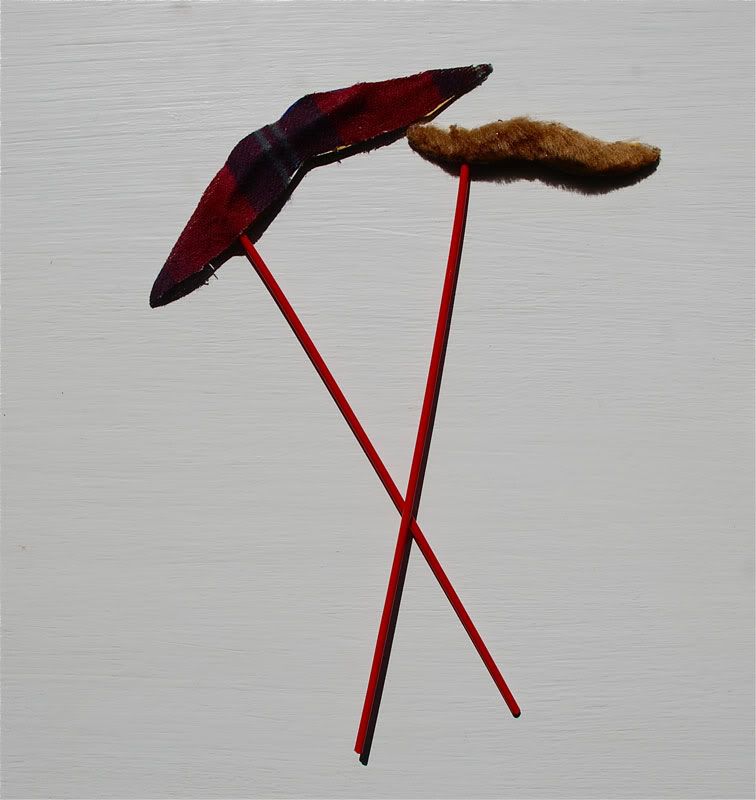 Benny got a caricature done by the lovely
Shawn Feeney
. Unlike traditional caricatures Shawn has a way of highlighting all of one's good features instead of the bad. thank you!
just another fucking hipster....