In celebration of March being the craftiest month of the year, benny and I have been crafting every chance we get. But this leaves us with a lots of awesome homemade goodies just waiting to be sent to a loving home. So as we promised, throughout the month of March we will be doing homemade giveaways every week!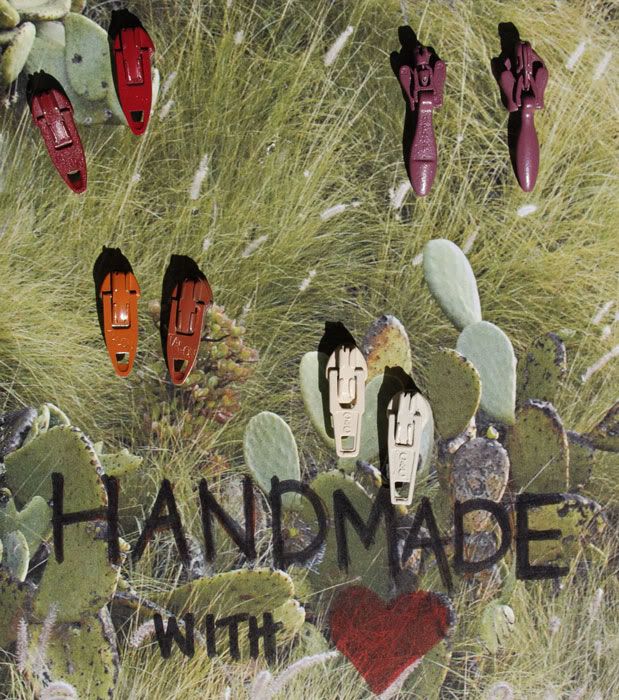 To start things off we are giving away (2) pairs of our adorable vintage zipper earrings! To win email
benny@bennykelly.com
(subject: homemade giveaway) and tell us what your favorite crafty tool is. It's the #2 xacto for Benny and me! Include your name, address and 1st/2nd color preferences in the email. Two winners will be chosen and contacted on friday!
Check out more current giveaways from other crafty artists after the jump...
Crooked Sister
is giving away a lovely embroidered acorn scented sachet