We have entered one of our wearable art designs into the Spring competition held by US Trendy.  But we need your help, as we just cannot win without the support of all our fans.  The piece we entered is our "Right Behind You" wrap dress.  The dress is completely handmade with a life size stencil of Kelly on the back, giving the feeling that she can look at you even when her backs turned!!
If you like what you see please go to US Trendy and
VOTE FOR US
! The deadline to vote is March 16th only days away!!  (Disclaimer:  the link above is to the page, #35, we were last on...this may change as more entries are made.  We apologize as you may have to search the adjacent pages for our dress!)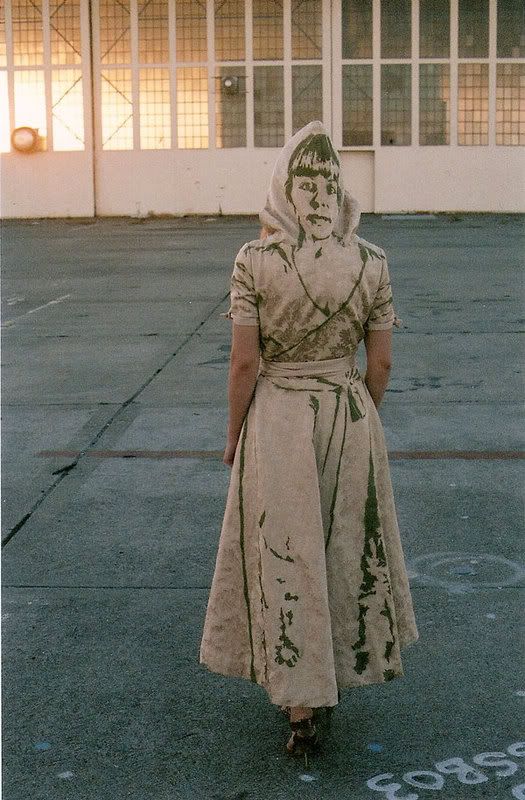 more pictures after jump...