For the next edition of blog show & tell we wanted to share with you
BikeCraftSewLove
, a cute little blog about the passion and life of the writers, Mike and Kelley.  This blog is great place for local bay area peeps that share a love for Bikes, crafts, gardening and general life.  One thing we have really enjoyed about their blog is how they create a mix of social/political messages with postings on crafts and other lighthearted fun activities!  Here at bennykelly we also believe in mixing the tough with the playful, makes it that much easier to shallow!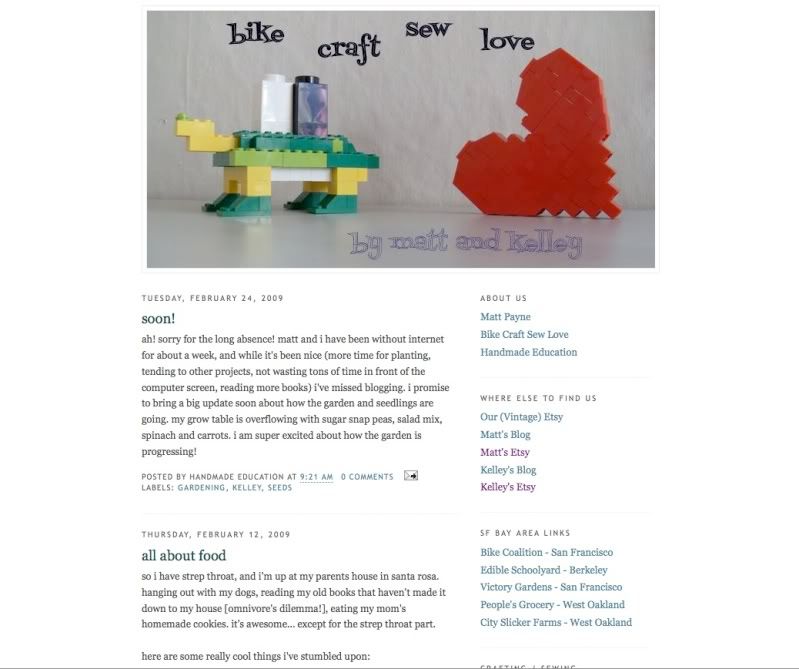 So if this sounds like your type of space, show them some support and subscribe to thier feed!  When you head on over, be sure to check out thier awesome posting "
songsmith
" and "
working hard for the money
" (two of our recent favorites...).  They are sure to entertain and inform!