We are so excited to be welcoming back our most beloved project, fabric & beats! "Just what is fabric & beats?", you ask.  Well, as back as Kelly can remember she made a habit of sitting in living rooms listening to her friends play their multitude of instruments.  Never quite having the technical flare to play an instrument, kelly often only participated through encouragement.  Recently though the idea of encouraging her friends brought her to one realization: fashion + music = encouragement in the best way possible, stylish promotion!
So since we love nothing more than great music and new fashion, benny & kelly reintroduces fabric & beats, a dedication to those friends we have who love the music more than anything else!  And to start this project off we have an amazing band from the Los Angeles area, SHMOE!!
SHMOE is a great rock band that is always surprising us with goodness.  Recording in the home of founding member
Micheal Mason, Shmoe is comprised of Michael "Shmoe" Mason(keyboard, vocals), Rob Santogrossi(drums, guitar), Steven Felix(guitar, drums), Hagop Kalaidjian(bass) and a few other rotating musical friends.
With a new album due out in the next few months and SHMOE out and playing once again, we wanted to make sure that their fans had something supportive to wear.  Armed with some amazing robot art, by Avalon Blinn, we set to work creating some irresistible SHMOE tees and posters!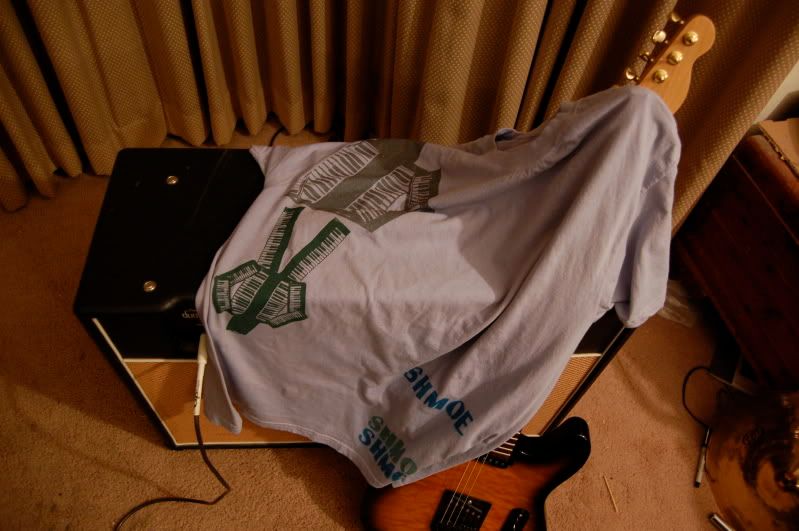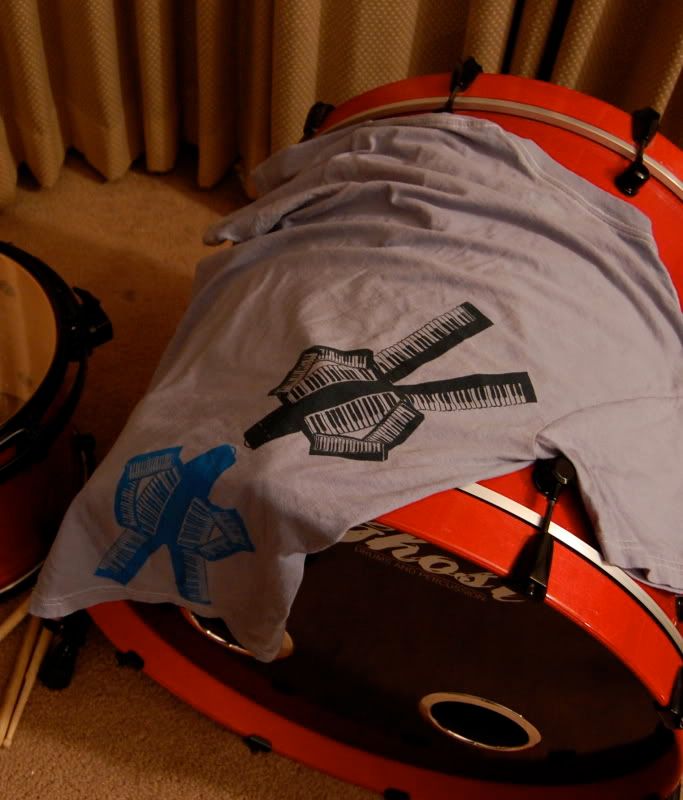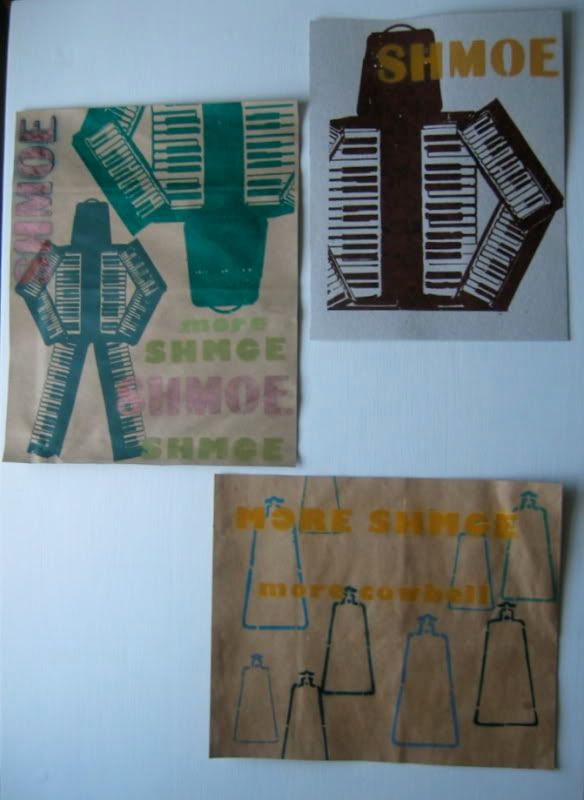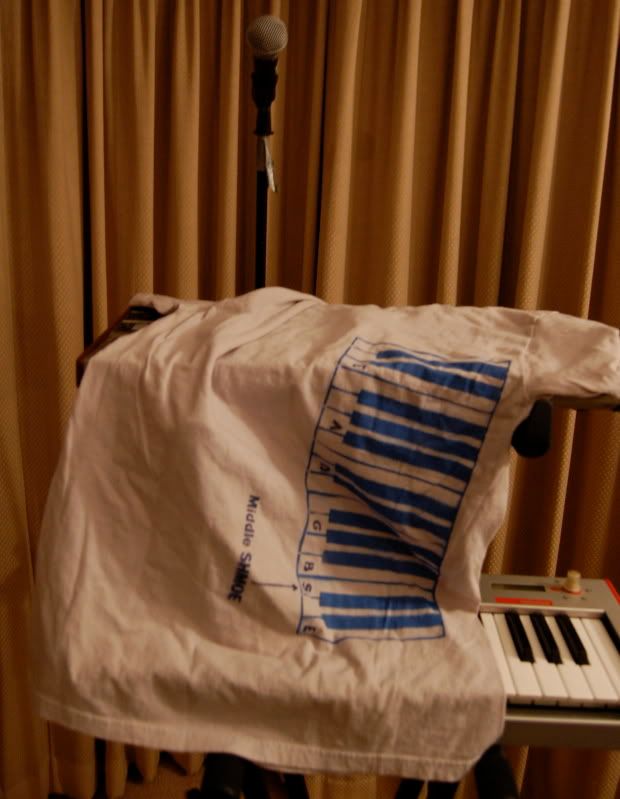 All the tees we made are hand dyed and hand stenciled/screened (same as the posters), making each completely unique.  We aslo created our own 100% recycled cardstock out of old paper shopping bags for the posters!!  If you want to get your hands on some of these goodies, dont fret!  In conjuction with SHMOE, bennykelly will be launching a new etsy store featuring all the you have seen and more!  But for now, the only place to get one of these beauties is at a SHMOE show!!!