Its time to show our Earth Love once again!  We will be celebrating Earth Day with another fantastic craft party at Pretty Penny! This year's party is even better with an awesome clothing swap, then stenciling and crafting (sweetening it up a bit) all while listening to live music and digging on the free juice.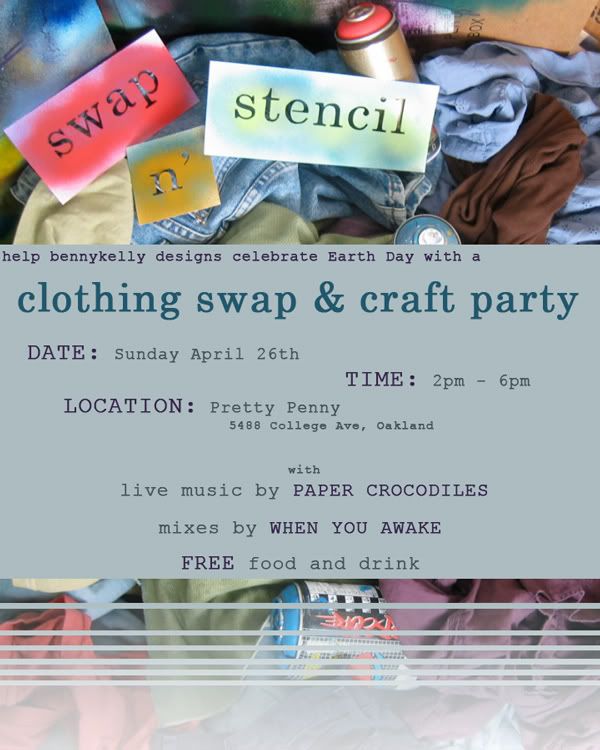 So mark your calendars with a huge red X and starting gathering your old clothes to trade and/or redecorate! We will have tons of stencils by benny, an ungodly amount of spray paint, random used buttons, and recycled random goodies to glue. We would love to see you craft up some earth love!!
When:  Sunday April 26th  2pm - 6pm
Where: 
Pretty Penny
5488 college, Oakland
...no need to bring clothes to participate, you can just show up, as we will provide some clothing for the swap. We are asking for a $2 dollar donation if you don't bring swappables but still want to craft some Earth Love.