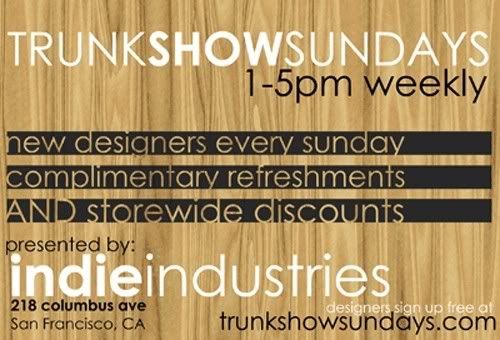 Looking for a great way to kill a few hours this sunday and every sunday?  Indie Industries (a longtime promoter of independent bay area style) has started a new weekly event, where a sweet local designer hosts a trunkshow!!  We love local fashion and what better way to get to know the artists in your area then to spend some face-time with them and their fabulous looks.
Next Up...Villain Accessories, March 1st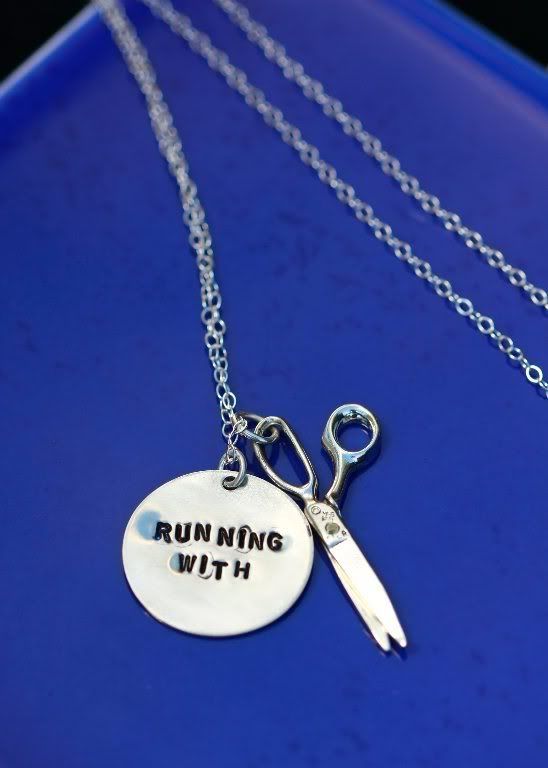 Villain Accessories is the creation of Brandi Collins, a licensed Funeral Director and Embalmer in the state of California. Inspired by love and loss, Brandi has been able to incorporate her vision and create a fantastic collection of vibrant, original, as much as it is stunning line of jewelry.
Want to participate....Indie Industries needs more local designers! details after the jump.
"Calling All Local Designers!
Participating in Trunk Show Sundays is totally free and we don't charge any commissions!
That means 100% of the sales go to the designer!
Why & How?
Indie Industries is a collective of 15 designers and our goal is to give other designers a fighting chance at getting their own line started. We pay for the drinks and munchies, give out gift bags and have in-store specials going on. All we ask is that each Trunk Show Sunday designer do their part by promoting the event to their email list, at local cafes, etc. Spread the love baby!
Ok, I'm in, now what?
Just
email us
a link to a website with photos of your work, it can be anything from jewelry to clothing, handbags to gift and home, menswear and graphic tees... basically anything designed in the Bay or hand-made. Also pick your top 3 dates in order of preference, that are still available on the 'Upcoming Designers' lineup above.
Details.
We keep it simple. No contract to sign. Just come at least one week before your trunk show date to pick up fliers and to get any questions answered... then on your show date, set-up from 12.30-1pm, breakdown after 5pm. Designers handle all of their own transactions."  (taken from
here...
)