We wanted to give you guys a closer look at the new fall/winter styles we premiered at the "Mineral" fashion show last week!  Each one of our four pieces was handmade out of 100% organic or recycled materials.  In order to give each piece a little extra flair we hand dyed each one and stenciled most with one of our awesome stencils.  The primary fabrics we used were a super soft 8oz cotton flannel, a 10oz cotton jersey and a o-so-subtle 4oz cotton mock leno, DELICIOUS!!
These looks were really inspired by our current obsession with muddy colors and everything southwestern.  We wanted to create styles that were somewhat familiar but all together different.  We will be posting most of these styles in our online 
store
so keep an eye out!  Enjoy!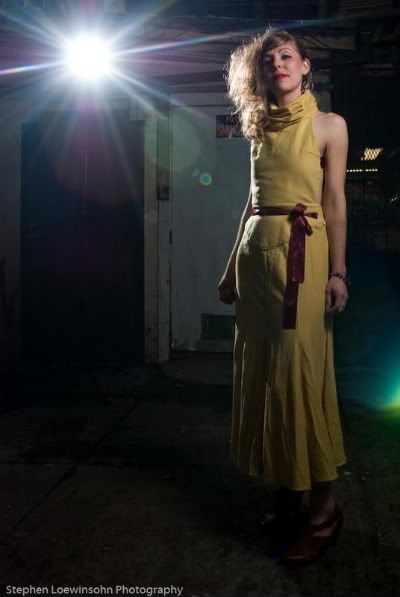 more pictures after the jump...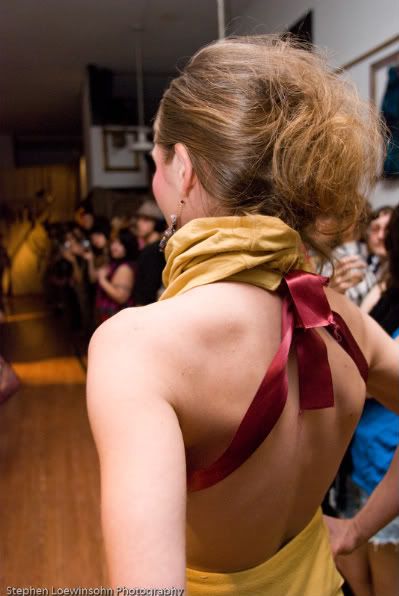 [caption id="" align="aligncenter" width="399" caption="wildflowers stencil"]
[/caption]
[caption id="" align="aligncenter" width="399" caption="mustard plant stencil"]
[/caption]
[caption id="" align="aligncenter" width="399" caption="matching mustard plant on the right calf!!"]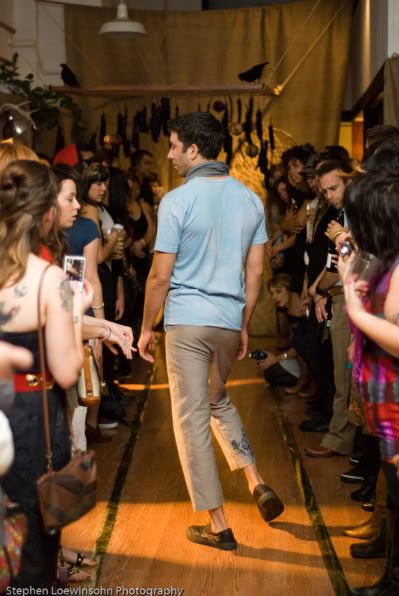 [/caption]
[caption id="" align="aligncenter" width="399" caption="wild horses stencil (can't really see it here)"]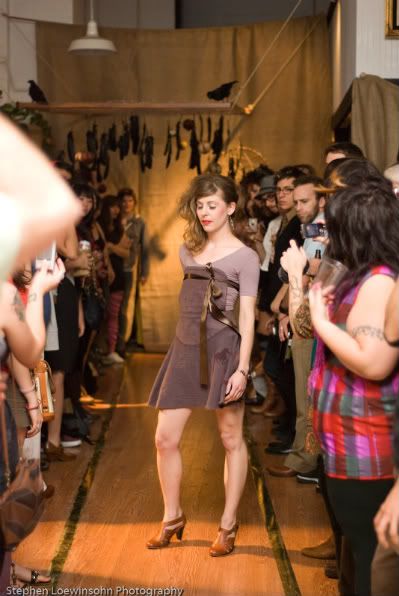 [/caption]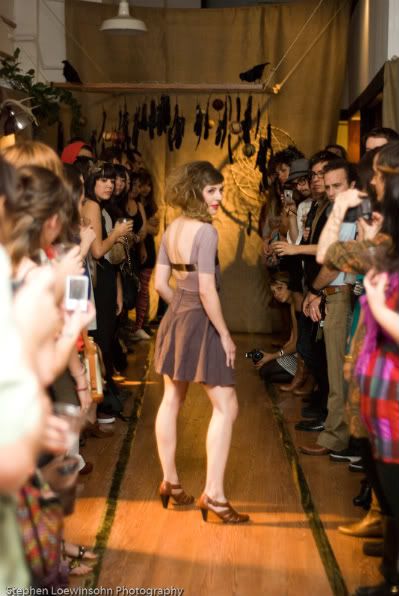 [caption id="" align="aligncenter" width="399" caption="my huge hair!!"]
[/caption]