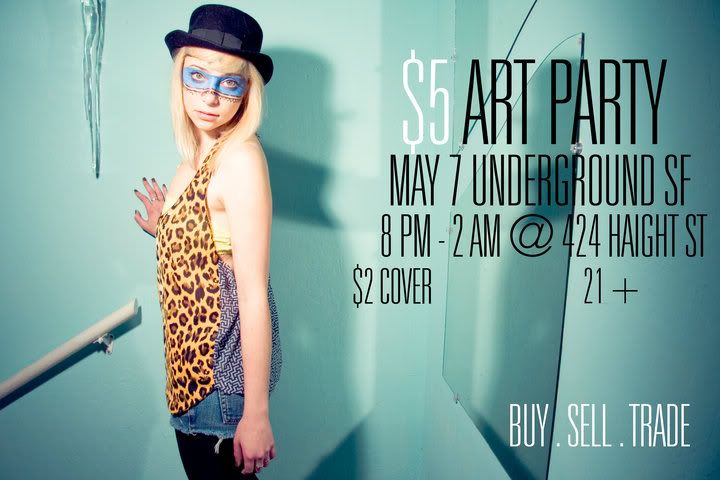 benny and I have been really quiet as of late but we assure you it is only because we are hard at work on new spring/summer styles! And what better way to premier some of our new tanks and renewed leather than bringing them to you at trunk show prices? Join us at the next $5 Art Party and check out our awesome new stencils and designs at rock bottom prices...NOTHING OVER TWENTY DOLLARS!! Keep an eye out, as we will be posting some sneak peaks soon!
Also if you do not know $5 Art Party started a
blog
. Please take a moment to visit and we hope to see you there!