What girl doesn't wear her love's shirt to bed when thier not around?  We know we've been guilty of this pleasure.  So why not give your gal the same sweet dreams with a pillowcase made from one of your old tees?!  Here is a simple tutorial to help you lovingly transform a t-shirt into the perfect valentine!!
all the HOW TOS after the jump...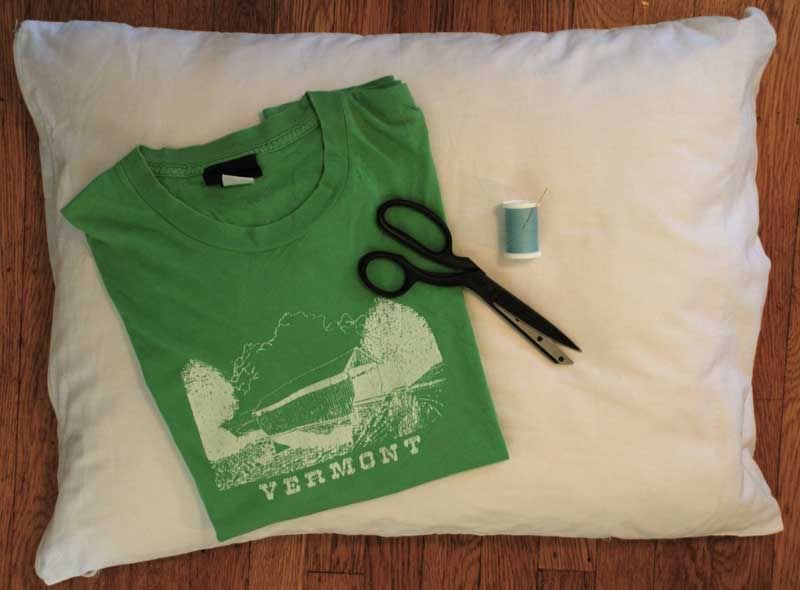 Step 1: gather supplies
Not much is needed for the project...an old tee (big enough to fit comfortably over your desired pillow as is), pillow, scissors, thread & needle or sewing machine, pins, pencil/marker.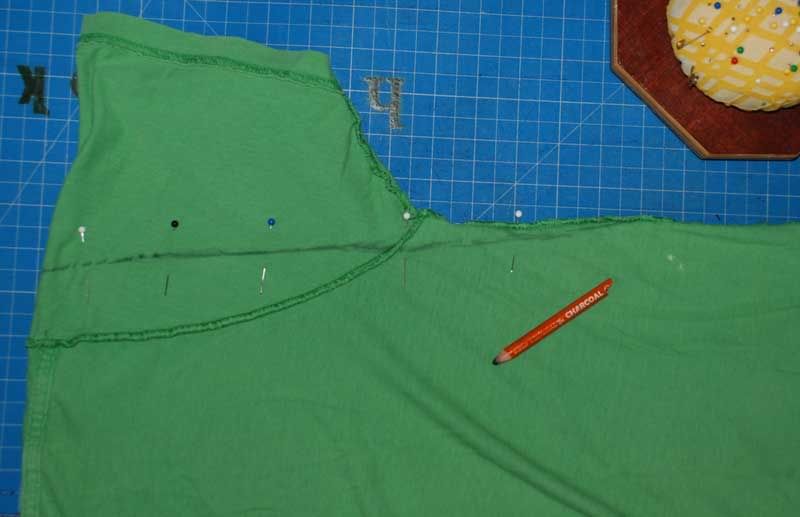 Step 2: sew up the sleeves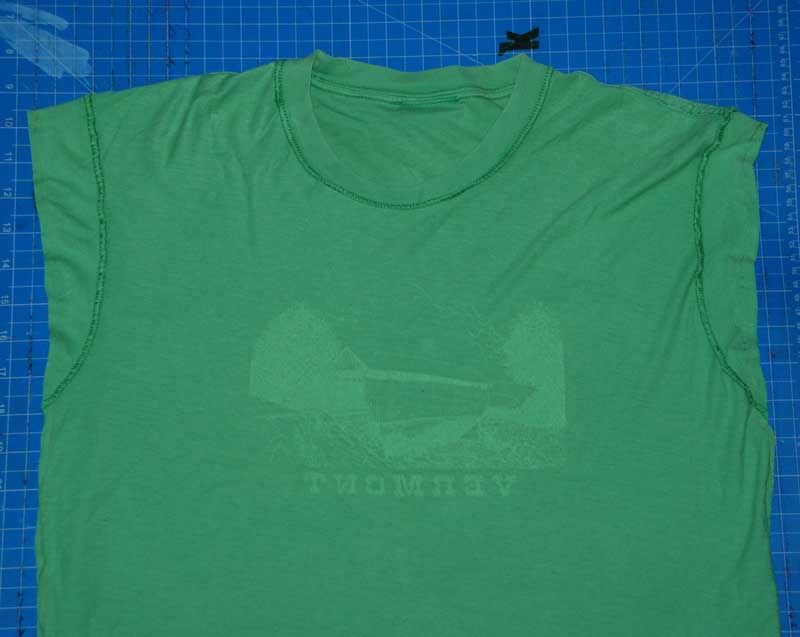 Once you've gathered your supplies, the first thing we need to do is flip your tee inside out.  Lay your tee flat and taking a pencil mark the hem line where you will dew up the sleeves. Don't worry about working around the seam lines already in the shirt, just focus on squaring off the sleeve corners to make a pillowcase shape.  Once marked, sew the sleeves closed along your drawn hem (you might want to use a few pins to keep things in place as you sew).  Once sewn, trim the excess sleeve away.  Try to keep the excess sleeve as intact as possible when you trim it off, as you will be using these scrap pieces in the next step!
Step 3: cover head hole
Now for the final but trickiest part...covering the head hole.  Take one of your excess sleeves and sew the bottom edge to the back of the tee collar. see image below...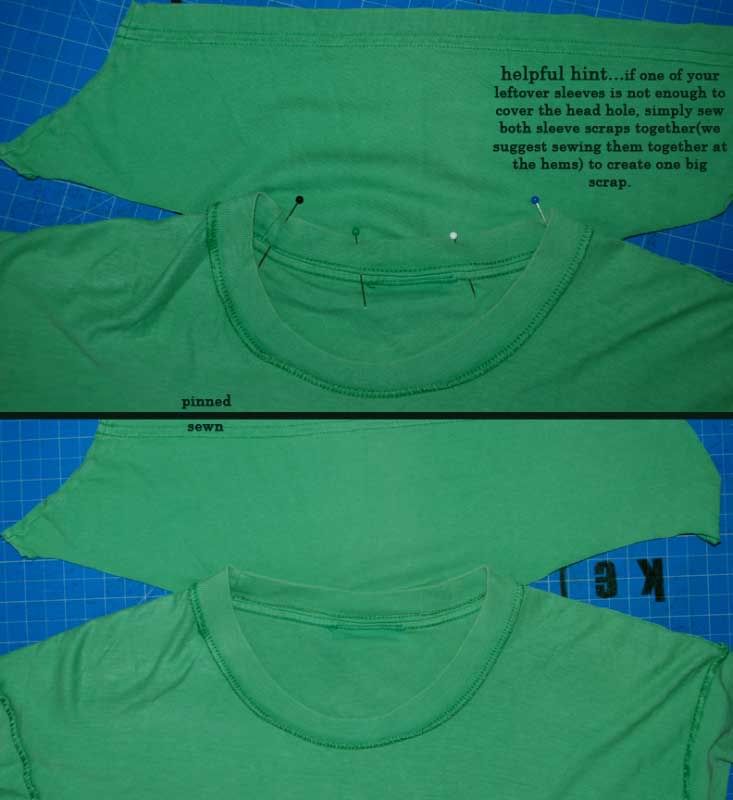 Now that you have the sleeve attached to the back end of the collar flip the material over the collar opening and pin in place.
Once pinned, sew the excess sleeve in place using the collar as a guide line. Once sewn, trim the excess material around your new seam.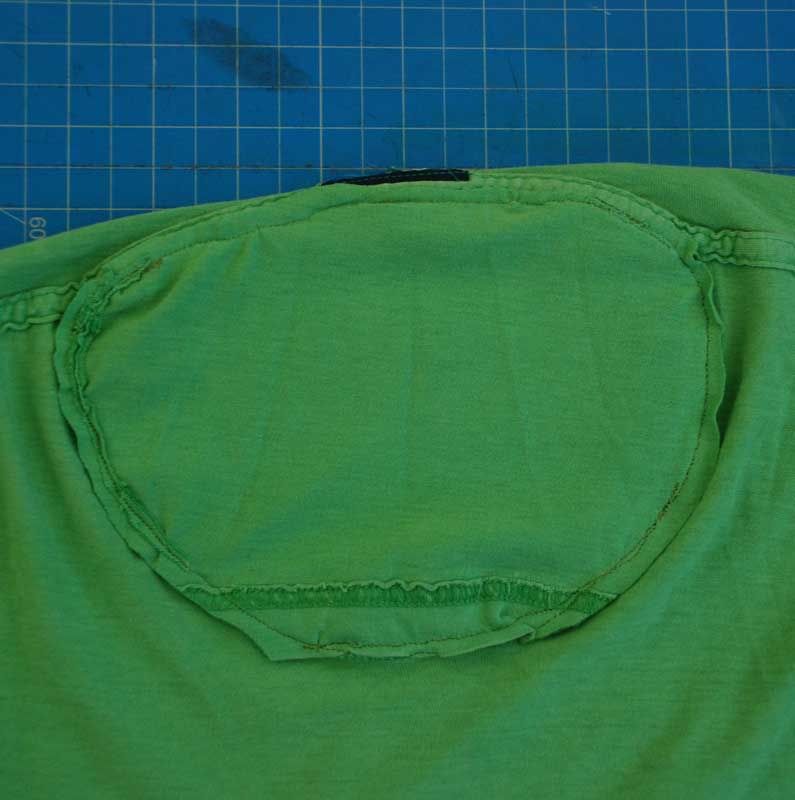 Finally, flip your altered tee right side up and you have an awesomely sweet custom pillowcase for your best gal!