Kelly and I were recently approached by a friend engrossed in this awesome new site
5-Second Films
to create some shirts for them. Well we love promoting independent start-ups whether they be bands or hilarious films, so we just could not say no!  Here is a quick peek at the first tees we have finished for them. Enjoy!!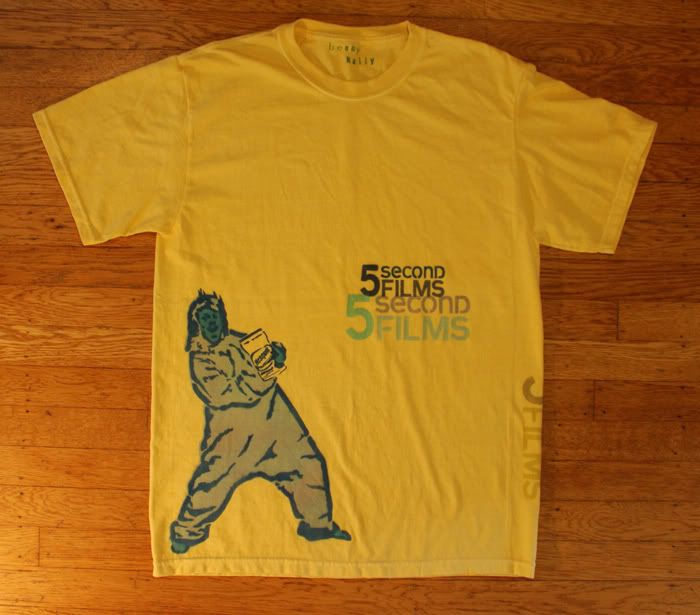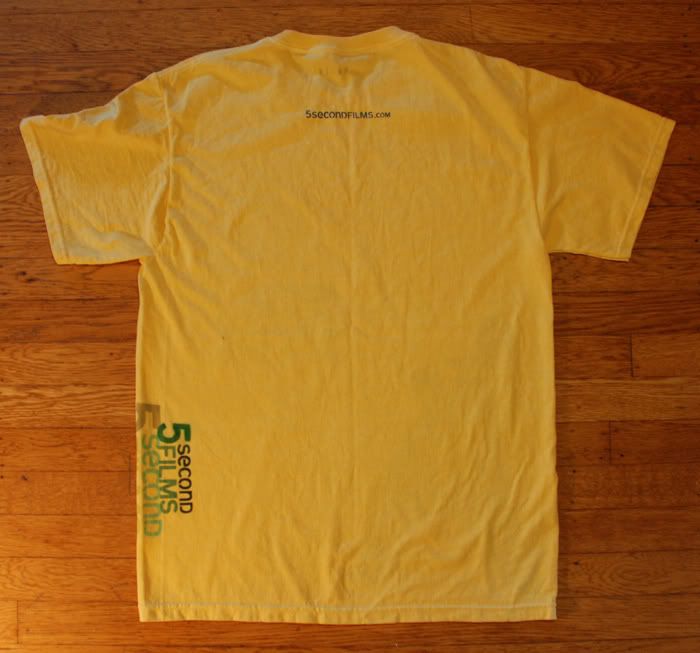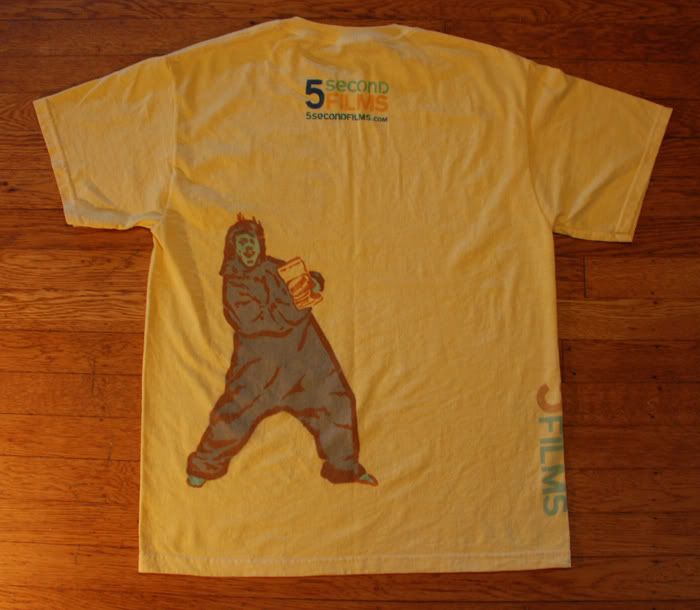 a little bit about 5sf....
5-Second Films was created by Brian "Boss Man" Firenzi in the Spring of 2005, after being disappointed by so many 5,400-second films.  The rules are simple: 2 seconds of beginning titles, 5 seconds of film, 1 second of end titles.  If you take umbrage with these 5sfs running at an actual length of 8 seconds, we can only assume you're no fun at dinner parties.