In honor of a Earth Day we are asking everyone to support local artists/designers as much as possible this weekend!  So to help you achieve this goal, we have a few events that are sure to entertain you with nothing but local love!
CA Modern Art Gallery:  Alchemy
This is supposed to be an must see fashion show and overall awesome event hosted by Lost Profit and Missing Piece.  Besides great fashion you can make your own sock puppets, get your face painted, create balloon animals and help tattoo the already tattooed lady!  What more could you really want out of one night!
When:  Saturday April 25th  9pm - 2am
Where: 
CA Modern Art Gallery
1035 market st, san francisco
Indie Mart Western Addy
Indie Mart
is a wonder event that brings together a huge gathering of local artist to sell their awesome wares to the san francisco masses!  Stop by and buy yourself a little something before heading east to swap n stencil!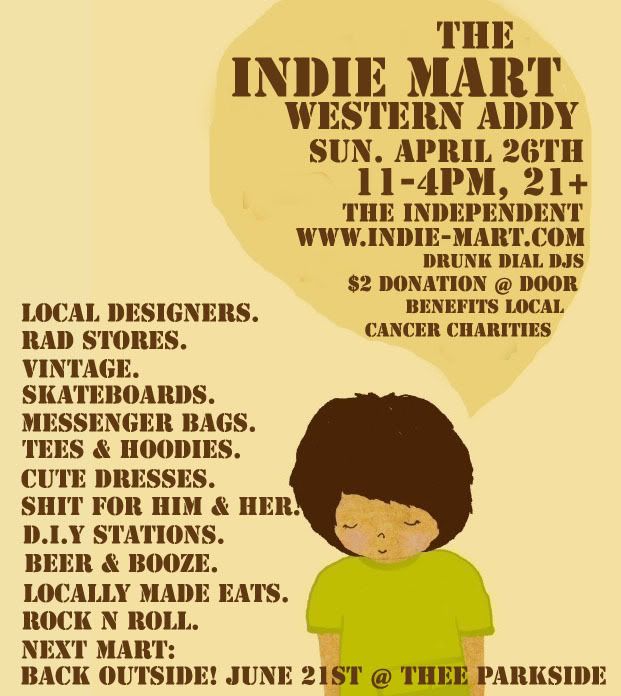 When:  Sunday April 26th  11am - 4pm
Where:  The Independent 628 divisadero st, san francisco