What is more fun than getting decked out in your favorite team's colors and cheering til your throat goes dry at a live baseball game?  This classic American sport has held both Benny and my hearts since we were little.  There is just something magical about all that blind faith, unrelenting hope, overwhelming camaraderie and the ability to not get embarrassed in even the most ridiculous outfit that will make us forever love this sport (and our home team the Dodgers!)
So we decided to combine our love for the game and fabric in general to bring you a dress that screams your team love, without making you look a fool!  Introducing our latest in the
wearable art
collection, the classic cheerleader!
[caption id="" align="aligncenter" width="486" caption="You can now feel confident to wear your team love anywhere!"]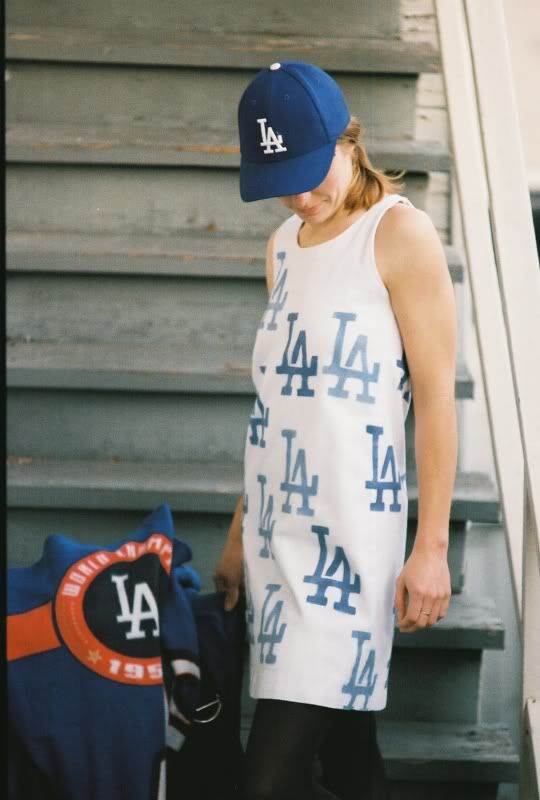 [/caption]
Each dress is handmade and made to order, ensuring the perfect fit.  The logo for whichever team you pick will be hand stenciled in spray paint.  We can even put the number/name of your favorite player on it!! Stop on by our
etsy store
to check out more of this beautiful gem and order one of your own.  Just to warn you, we may have to charge an extra dollar if you're a Giants fan...Go Blue!!