Benny and I have been brainstorming new accessories and we finally have a winner!  Introducing reusable canvas lunch sacks!!  These babies are made of 100% cotton heavy weight canvas that has been produced in the US.  Each sack has been hand-dyed and stenciled, making each one completely one of a kind.  Best of all, if something spills you can just throw the sack in the washer/dryer and its like new!  So if you have been trying to save an extra buck by bringing your lunch to work, now you can do it in style!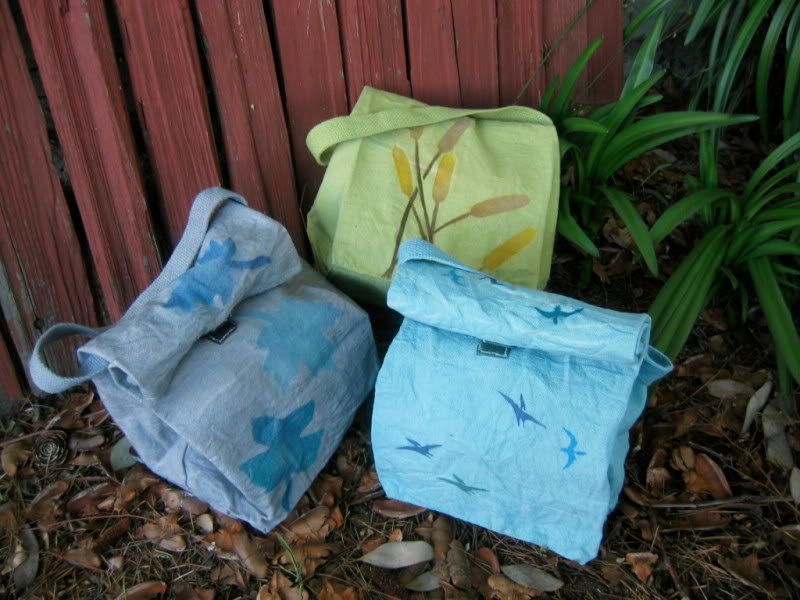 Shop our etsy store now.....or if you are more of the instant gradification shopper, check out our lunch sacks at Pretty Penny in Oakland, Ca!!
more pictures after the jump...