Valentine's Day is soon upon us and nothing tells your honey "i think your awesome!" more than a sweet handmade gift of love.  To help guide you on your crafting way, Benny and I have gathered a few v-day gift tutorials.  We will be sharing these sweet ideas with you over the next few days, so start gathering those supplies!
First off we have beaded keychains!!  This is a simple project that can give you results that will stun your love! And the best part of this whole projects is you probably have most of the supplies lying around the house.   Overall a low cost, fashionable way to show you care!
All the how tos after the jump...
Step 1:  gather supplies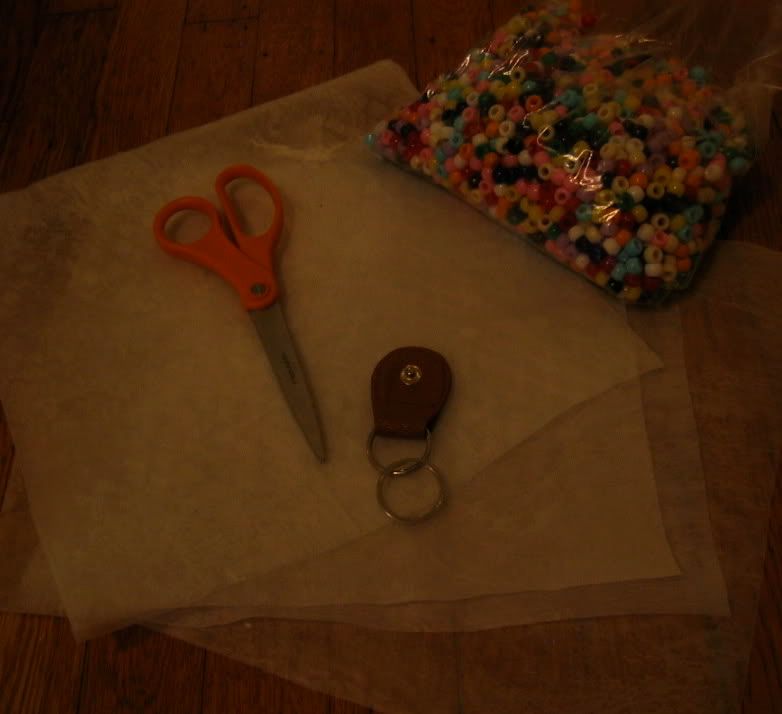 Supplies are pretty simple for this.  All you need to get your hands on are scissors, beads of anykind (you can even us old buttons if the holes are big enough), any old keychain, and either fabric that can be striped into strings or somekind of string/twine.  For this project we used a homemade fused recycled plastic fabric (check out last weeks tutorial to create your own!).
Step 2: Cut fabric and prep for beading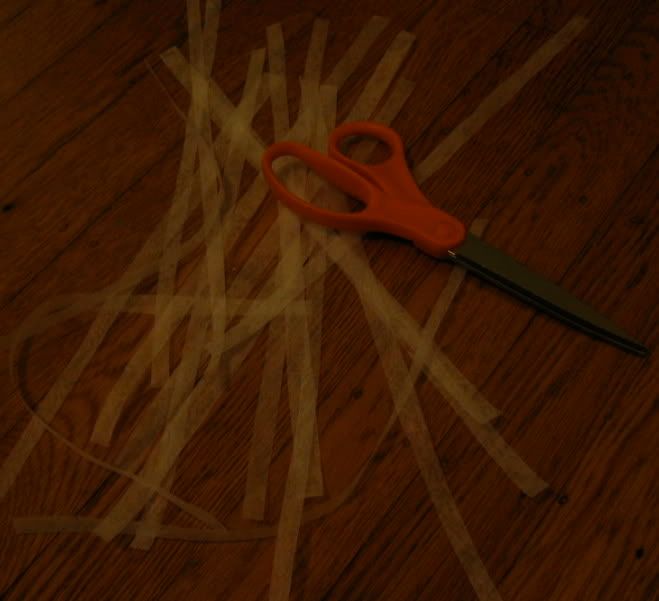 First you have to create strips out of whatever fabric you have choose to craft with. these will be the strands that we will be onto.  We recommend something that will not fray easily-felt (always fantastic), plastic, even old shoes strings, ribbon, lightweight jersey, leather, and many more-this will help your gift last longer!
Next, take the strips (we usually use about 2-3 per keychain) and attach them to the keychain using a simple slip knot, see below.
[caption id="" align="aligncenter" width="480" caption="helpful hint: tie all strands to be use together at the same time for just one central knot.  We also make all the strands have varying lengths for aesthetics.  "]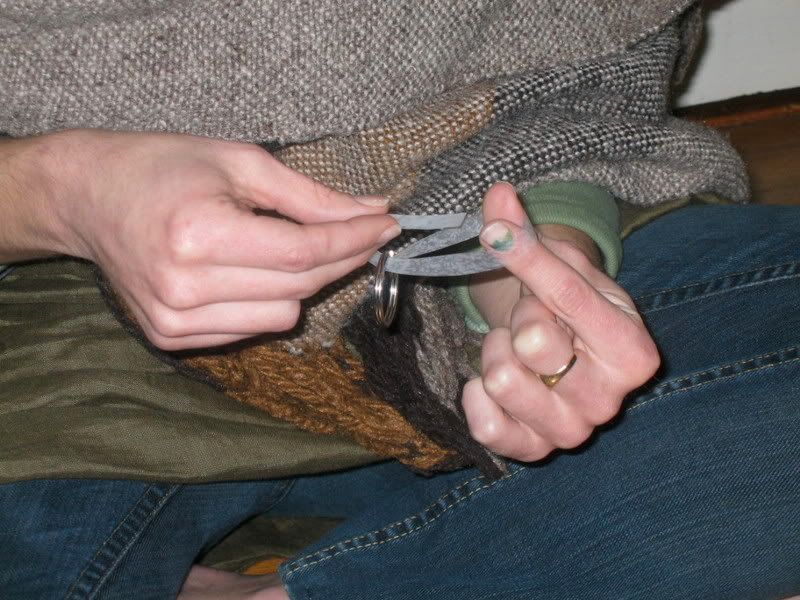 [/caption]
Step 3:  bead, knot and pat yourself on the back!
Now comes the fun part!  Take whatever beads, charms, buttons, or other notions you have gathered and bead away!  At the end of each strand tie of the bottom with a strong knot.  If you are using plastic or a polyester fabric you can burn the bottom of the knot melting the material and sealing the beads in place.  Once you have beaded all your strands you are done.  Wrap up the new created trinket and share some love!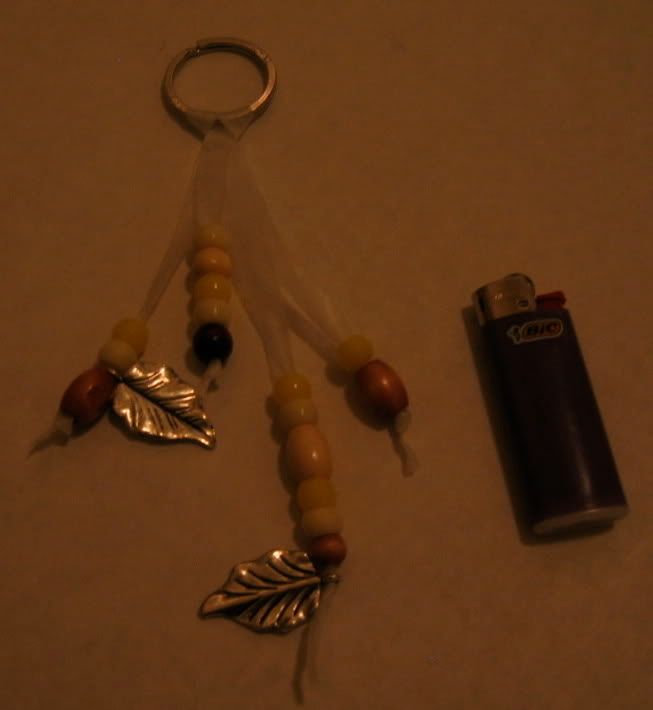 [caption id="" align="aligncenter" width="500" caption="(right) keychains we made using strips of suede!! kelly is using one for her house keys right now!"]
[/caption]
Send us pictures of the keychains you create.  We would love to post them!